Rental Service
Our rental service offers all the necessary equipment for a great time on the slopes, including clothes, safety equipment, skis, boards, boots, helmets, goggles, gloves, full sets for all ages and ability levels. All of our equipment is checked and maintained after each use to ensure quality and safety.
The deadline for online ordering is 24 hours for us to have the opportunity to prepare your equipment. After this deadline, it is still possible to rent directly in one of our ski rentals.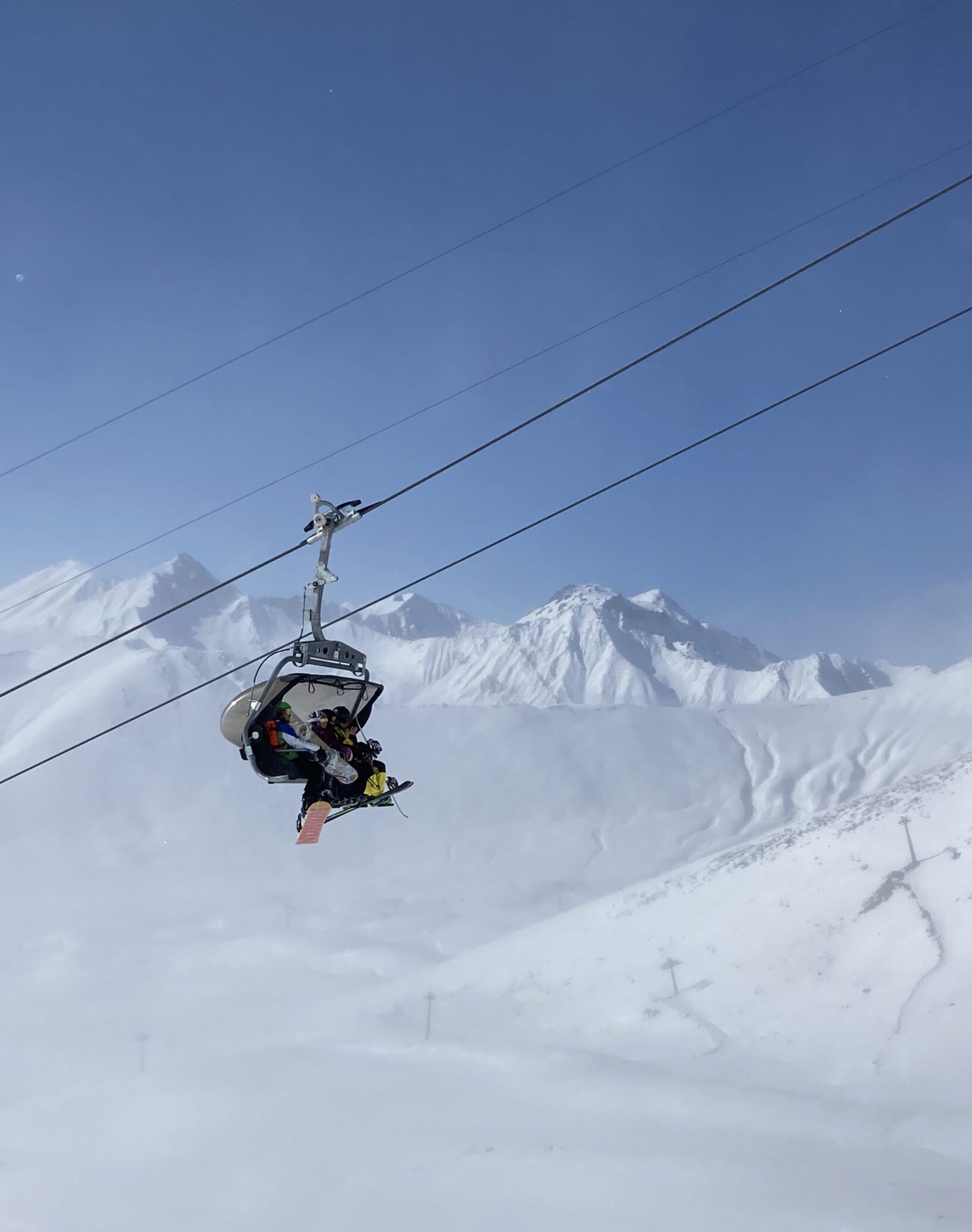 Please select which location in Gudauri you will be renting from as well as the rental dates.
Packing for your ski holiday in Gudauri just got a whole lot easier!
Choose one of our rental sets that include all you need for the great time on the slopes!
Looking good on the slopes with Ski Gudauri!
Ski Gudauri Rental shops offer a wide selection of rental ski jackets, ski pants, ski goggles and gloves for the whole family. If you can not find what you are looking for, please check the products available for sale at our shop.
We guarantee that every item that we rent has been cleaned and personally checked for quality,functionality, and cleanliness.
Our rental shop in Gudauri Lodge Hotel is open until 10:30pm on night ski days.
Need help with your booking?
Please contact us at