PRIVATE SNOWBOARD LESSONS
Private Snowboard lessons with Ski Gudauri give you a complete one to one experience. For everyone from 7 year old first timers to seasoned veterans, our expert instructors will tailor your lesson to suit your needs, your goals and your achievements. Private lessons can include up to 4 people, although only if they are the same ability level, and with each additional participant the price per-person reduces.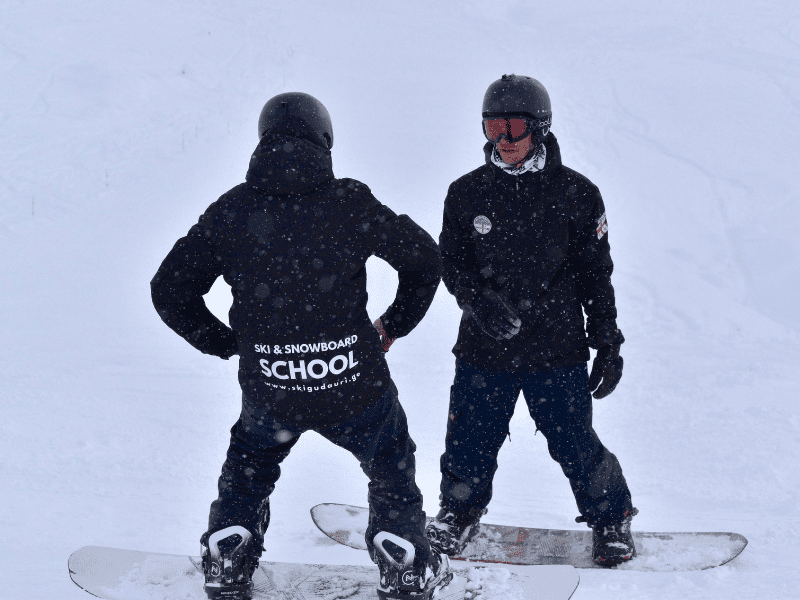 Private snowboard lessons generally begin at age 7 (but motivated youth can start even younger!)
When booking private lessons for more than one person, all guests should be at the same level.
Lift tickets and Rental Equipment are not included in the lesson price.
Rental equipment can be booked with a discount if booked with a lesson. Please visit our Rental page.